Welcome to my Bistro in Budapest
When I opened my Bistro at the main floor of Hotel Clark - after my rooftop and sky bar on the top - my greatest desire was to combine friendly and professional hospitality, a cozy, bohemian atmosphere and delicious bistro dishes with a beautiful view onto the gorgeous Chain Bridge. Now my classy and hip bar and bistro are perfect for date nights, business meetings or an easy-going dining experience with friends where you can meet the local cosmopolitans.
This is your comfort food restaurant in Budapest
My Chef created and amazing balance between international tastes, local traditional dishes and vegetarian or vegan options. Yes, the Bistro is not only for carnivores, and we also have options for you if you eat gluten- or lactose free.
Breakfast and brunch
Kick your day in with an early breakfast or a late brunch at my Bistro or on the brand new downstairs terrace! Walk-ins are welcomed, but it is always better if you book ahead.
Not just a restaurant, but also a bar
I couldn't resist the idea to establish a classic bar ambience, hence my team and I created the Bistro's unique drink menu with real spirit specialties, champagne curiosities, nice bubbles, fine classic cocktails - God, I love the Negronis here! - and the signature drinks of my Crystal Collection.
Hope to see you soon, so book your table now!
Image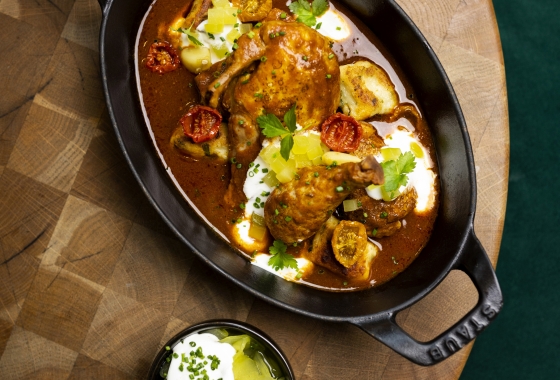 BISTRO
My Chef's new menu has arrived
Hello fall/winter favourites!
LEO's hint: the totally local farmyard chicken stew
Image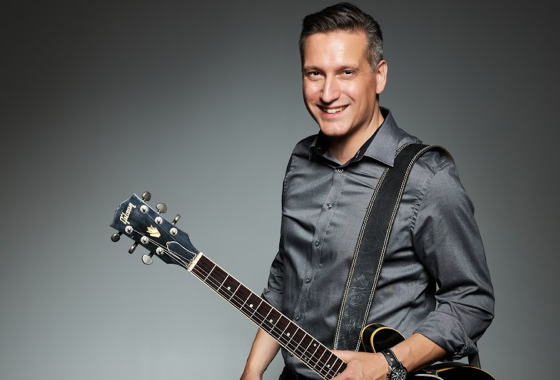 BISTRO
Dinner & Jazz music Night
On the 9th of November join me for a special night with Barna Pely, who will give us an exquisite guitar concert during dinner.
Image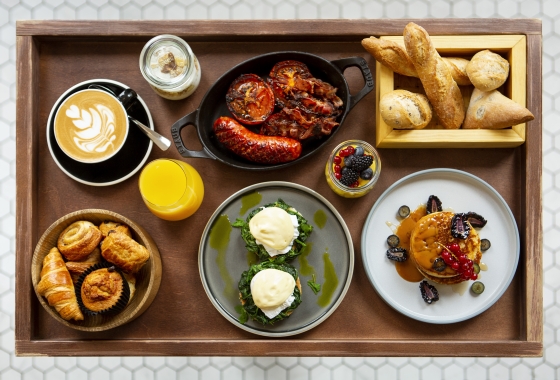 BISTRO
Brunch has arrived
Check out our weekend brunch every Saturday or Sunday at the Bistro or on my new downstairs terrace!